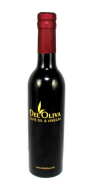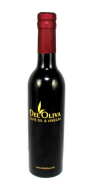 Blackberry Ginger Aged Balsamic Vinegar 375ml
Available Delivery Options:

Item Description
Our Blackberry-Ginger Balsamic is wonderfully sweet, pleasingly tart and redolent with the clean, natural flavor of blackberry and ginger. It makes a fantastic dressing or marinade and is divine paired with our Persian lime olive oil.



Country of Origin: Italy.