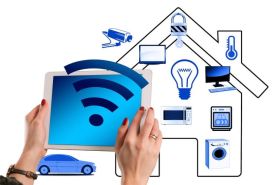 Smart Home installations and Maintenance
Sold By: TECH WAW
SKU: 0
Smart Home installations and Maintenance
Available Delivery Options:

Item Description
In this service, we will evaluate with you your needs and propose the most cost efficient solution still offering you the ease of use with the most advanced capabilities on the market.

We can also work with your own devices if you already have some or consider getting specific ones. We are neutral in which technology to use, we only care to bring you a strong solution that will fully satisfy your requirements.

This service also covers maintenance so that you will never be left alone, which always happen at the worse moment for people. We will always be here to help you.

Contact us or visit our store for discussing your exact needs. If no one else can do it, we can!