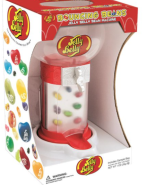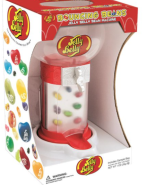 Bouncing Beans Jelly Belly Machine
Sold By: Nuts For Candy
SKU: t007
Made by the Jelly Belly Candy Company.
Available Delivery Options:

Item Description
Got a Jelly Belly lover in your life? This is a must-have machine for mesmerizing munchiness! Turn the handle and watch the delicious jelly beans cascade down a wall of colorful beans. Made of plastic, the Jelly Belly Bouncing Beans Machine is sure to provide enduring fun and entertainment as it delivers delicious candy. The gift box includes a 1 ounce sample bag of Jelly Belly assorted flavors jelly beans.